Does this listing belong to you or your company?
Create an account now and claim this listing.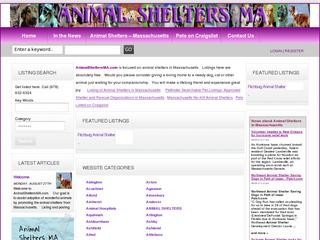 Fitchburg Animal Shelter
Full Description
---
Fitchburg Animal Shelter
Fitchburg Animal Shelter holds all stray dogs for 10 days. They then get Spayed/Neutered, Vaccinated and Groomed. They are then put up for adoption. All of our adoptable dogs are worked with everyday on social skills. We have numerous play and training yards. A professional canine trainer on staff. Volunteers that walk each dog. Kennel bedding is customized to suit the individual needs.

Adopting a friend
All of our dogs go into homes and are part of the family. An Adoption Application is a MUST. Please use the online form. We have 2 meet up's per week, open to the public: Thursdays 4pm to 7pm and Saturdays 10:30am to 1:30pm . CLICK HERE FOR APPLICATION!

Our Dog Training
We have a professional trainers on staff that direct the volunteers with basic needs of all our shelter dogs. We encourage all those that adopt from us to continue training for a well balanced life long relationship with your new baby. If you choose our trainer, you will receive a discount. Please visit their website for more details.
---
---
---